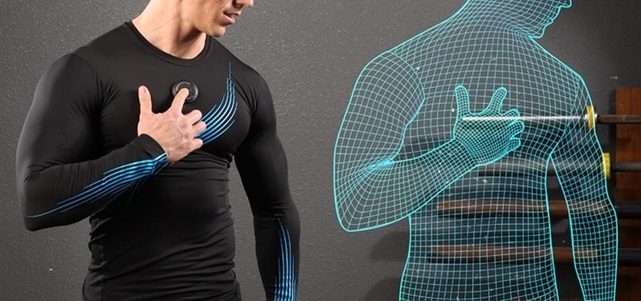 With the use of technologies like sensors, big data, GPS and AI, the source of data can be mined for meaningful information. Next gen technologies like these have heralded a major shift in the way we dress and clothe ourselves today.
Our bodies produce detectable data like blood pressure, heart rate, etc. The newest generations of smart clothing will make it easier to record, inspect and utilize that data. The apparel industry is now looking forward to integrate this technology created by engineers and data scientists. It aims to use the detectable data more seamlessly and incorporate it into our connected lifestyles.
Smart Clothing can open up gamut of opportunities for new ventures in India. It will certainly give way to new forums for introducing and promoting technology in textile industry. Techtextil India 2019 is already leading the way by bringing pioneers, industry visionaries and start-ups gather to promote globally accepted designs and products.
Making Healthcare smarter with AI
Talking about detectable data, smart hospital apparels are here to be the next user base at large hospitals collecting and recording patients' vital stats while in intensive care or otherwise. Smart hospital apparel can transform emergency paramedical services at inaccessible locations. Augmenting AI embedded lab coats can be a game changer for medical research field. Be it hospitals, gym or labs, such smart clothesline may be dynamic shift towards the future.
Demand for military grade smart uniforms is on the rise
Superpowers across the globe are having an active research on physical and psychological attributes of soldiers at hostile workplaces/borders. In order to gain visibility into the health of a soldier as well as crucial battlefield insights, governments are investing heavily to develop technologically advanced AI uniforms.
IIT Delhi is creating a uniform for soldiers with a metal strip containing an antenna and sensors in collaboration with DRDO. The chip embedded on uniform could be used for communication between a unit of soldiers and their commander. The smallest gas leak, chemical weapons and nuclear radiation will be detected by the sensors embedded in the soldier's uniform and the information could be seamlessly passed to war rooms for further rescue and planning.
Moving towards a 'Connected Lifestyle'
From smart activity trackers or Smart bands that we wear are just the nascent version of smart clothing technology. Similarly, clothes embedded with AI sensors can derive data-driven use cases for tomorrow. With the advent of technology, the apparel industry is abuzz with words like NFC technology, technical textiles, intelligent garments, e-textiles, etc.
A report published by Global Market Insights Inc. reveals that the smart clothing industry market share is set to exceed USD 4 billion by the year 2024 with shipments rising each year by over 50% CAGR. Today, we think of data as bits of information flying across networks. But in the future, it will be key to looking sharp and truly dressing smart. The Indian edition of Techtextil, for instance, is working on bringing together innovators and manufacturers of 'Smart Clothing'. The future is all about wearables, fashion tech, smart clothing and consumer innovation, and Techtextil India 2019 is where you can see it.