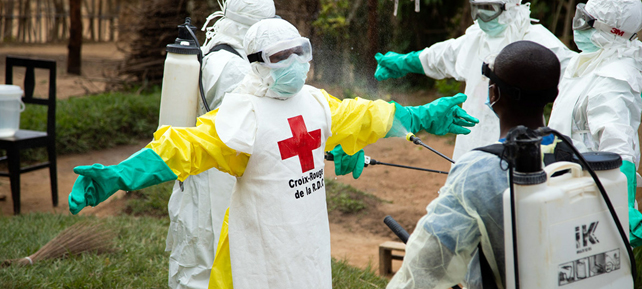 The earliest evidence of wrapping a wound was found in Ancient Egypt with Lint. The Egyptians were masters in applying and arranging bandages to mummify the dead. Right from the days of Sushruta in Ancient India, due to frequent battles and wars, healing of wounds and surgery was a matter of concern for all including ancient Chinese, Korean, Egyptian and African healers.  Hippocrates, a Greek physician and surgeon, 460-377 BC, known as the father of medicine, used wrapped dressings around wounds. Wound care and surgery evolved from magical incantations, potions, and ointments, to a systematic process of wound care and surgery from Sushruta, Hippocrates and Celsus.
We have come a long way. A combination of textile technology and medical sciences has resulted into a new field called medical textiles. Since then the Medical Textile industry has grown leaps and bounds.
Fabrics generally have a low profile, but their impact on making our lives better can't be overstated. Such is an example of Medical textile aka Medtech.
New medical textile products not only consist of surgical dressings and hospital apparel but also artificial implants for outside and inside the skin,  disposables like disease controlling hospital apparel and even diapers, sanitary napkins, etc.
A Centre for Disease Control, US Govt guideline on 'Personal Protective Equipment' have mandated protective suits for doctors and health workers working in the virus outbreak zones. These protective suits made of specialty barrier nonwoven material have reportedly mitigated the spread of deadly viruses such as Ebola, Swine Flu, Zika, etc amongst patients. These protective gears ensure maximum safety of the lives of Doctors in hostile working conditions. Medical Textiles are a part of ProTech aka Protective Textile. It protects the user from spread of infections from the contaminated body fluids, air or vector-borne viruses.
The major problem in hospitals is Hospital-acquired infections and cross contaminations. Some patients get more sicker in the hospital than they were before admission. Research suggests that contaminated textiles are responsible for approx 40% hospital-acquired infections. Convenient, easy to use, and single-use nonwovens help patients to recover faster. The gowns and bed sheets once used by the patient can be either reused or clinically disposed.
Ginni Filaments manufactures nonwoven medical textiles from its high tech unit in Haridwar, Uttarakhand. Sudeep Agarwal, Deputy General Marketing, Ginni Filaments is a frequent exhibitor at TechTextil says, "Ginni Filaments is specialised in making nonwoven drapes and gown with antimicrobial properties. These are tested with stringent quality norms like skin irritation, allergen free tests at our labs. We are also planning to get our facilities BIS certified. At TechTextil India, we have learned so far with our interaction that technocrats are eager for creating solutions which would have a far reaching impact on the whole medical research industry. Unlike other conventional trade fairs, TechTextil India offers an edge with Two Way Communication which inspires us to do better in every single way".
Surge in Surgical Textiles
Apart from medical textile confined to apparel, textiles in the form of fibre, yarn or synthetics are used in various medical roles via implants, blood filters, dressings, bandages, etc. Baby and adult wipes, makeup removal towelettes, feminine hygiene products, and diapers are all made from nonwoven materials. These fabrics are also used to make household wipes, which help keep surfaces clean and disinfected.
With the rising standards of living, higher expectations of quality of life, changing attitude towards health, population growth in developing countries like India and with the emergence of new innovation and technology, the market of medical textile is growing day by day. Innovation and research and development work is carried out by various government organisations and private institution and also by large companies privately have helped in developments in the medical textile field.
A smart bandage material with antimicrobial properties that can heal wounds better and faster has been fabricated by a team of researched at IASST, Guwahati. The bandage made of chitosan-coated cotton loaded with curcumin and graphene oxide has been successfully tested on rat models, with wounds being completely healed within 3 weeks. Similarly, a team of biomedical engineers from Texas A&M University has developed an alginate fiber made of seaweed which could stop internal bleeding within minutes.
Despite innovations, medtech in India is still an import-dependent industry.  Many products like speciality fibres/yarns, medical implants, sanitary products, protective textiles, etc. are mostly imported. However, medical textiles sector has registered impressive growth in the recent years.
Medical textiles is not just limited to surgical apparels and healthcare aid. Researchers are now using technical textiles for critical operations like artificial organs, ligament replacement and cancer care. There are plethora of opportunities which lie ahead for India's healthcare industry from this rising sector. What steps should our medical textile industry take to empower our Divyangs? Share your thought and interact with the professionals and pioneers from the Medtech field at TechTextil India 2019, Mumbai. Register here.