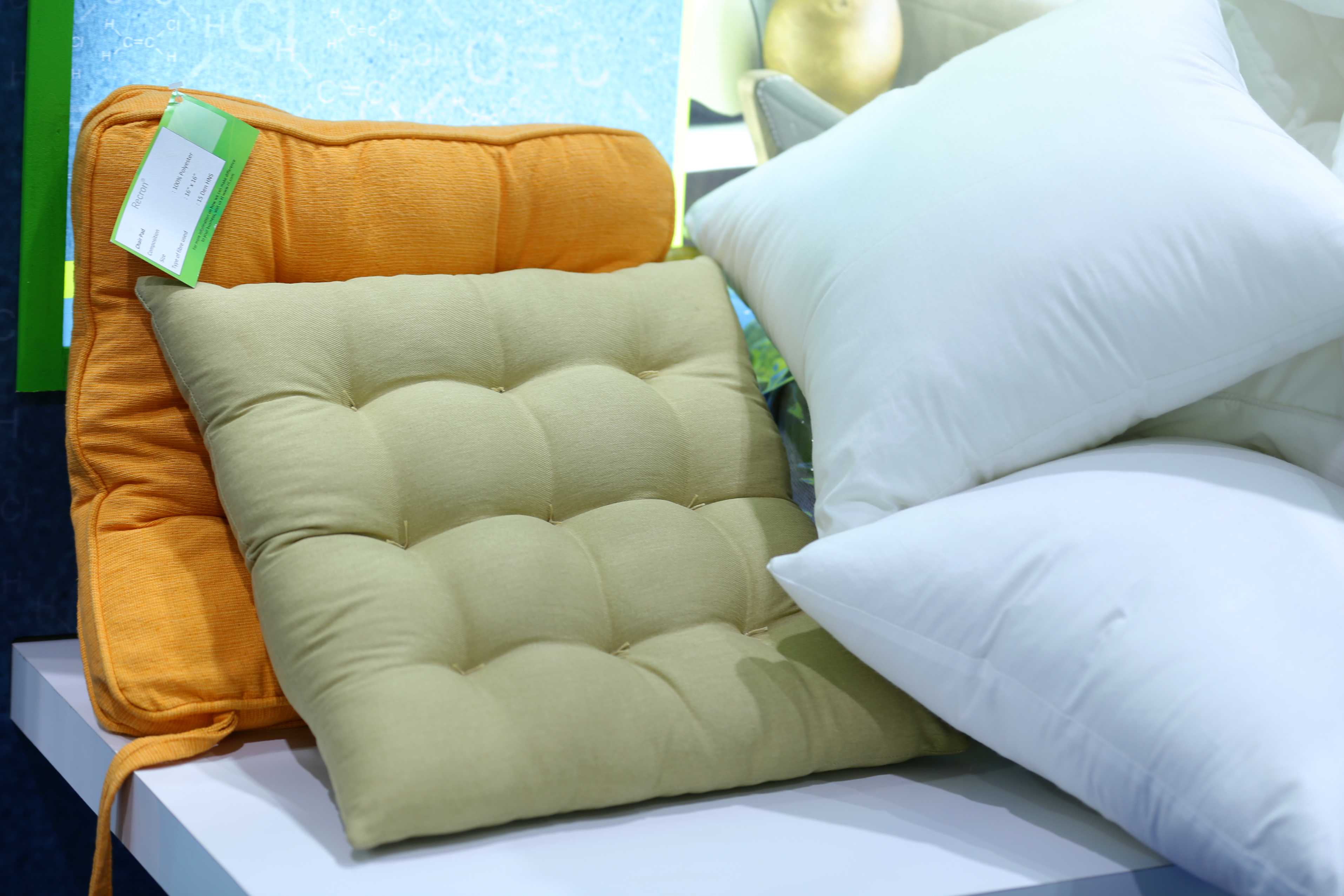 Festivals in India come with its enthusiasm and pomp, that is celebrated like no other. One of the busiest times in the year, this season is accompanied by families and friends visiting each other's homes, exchanging gifts and catching up at different social gatherings.
As Unlock 5.0 allows people to meet each other in public spaces or at each other's homes, people are once again warming up to the idea of socialising, albeit with caution in 2020. To ensure safety and hygiene is still maintained, use of festive face masks or even clothes with antiviral or antimicrobial properties is gaining a lot of traction.
As more and more people are gaining knowledge of using more "germ-killing" fabrics to combat the virus and eyeing demand for people interested in having a safe and secure home environment to entertain their loves ones, the interior design game in India might see rapid technological innovations in the coming months.
Estimated to be at a market size of USD 20 billion- USD 30 billion, many brands now looking at even extending antimicrobial or antiviral properties to home furnishings and upholstery to help drive sales and push overall industry growth.
D'Decor, one of India's leading home décor and furnishing brand has launched an antiviral and air-purifying range of furnishing fabrics. The brand teamed up with HeiQ, a company known for textile technologies, to create an antiviral and air-purifying range of furnishing fabrics. Powered by HeiQ Viroblock and HeiQ Fresh, D'Decor has launched ViroGuard and Aero Fresh respectively. Upholstery fabrics, curtain fabrics and bedding will be infused with this technology.  
Subscribe to Techtextil India Blog now. Click here.

Welspun, another brand synonymous with home furnishings launched its anti-viral home textile products. The brand teamed up Health Guard Corporation which specialises in tailored non-invasive healthcare products. The properties of this fabric will be extended terry towels, bed linens, rugs and carpet along with reusable cloth masks and will be made available under the company's brands, Spaces and Welspun Health.
A recent article also spoke about how advanced researchers Jawaharlal Nehru Centre for Advanced Scientific Research (JNCASR), an autonomous institution under the department of science and technology were also looking at developing a one-step, an anti-microbial coating which can be used as a coating on different surfaces like textiles, plastics and many others. Zydex Industries also manufacturers "Zycrobial" which is "Oekotex" listed silane-based antimicrobial for giving multi wash retentive antimicrobial and anti-odour finish to textile substrates.
Apart from the festive season, buyer sentiment towards purchasing sofas, towels, curtains, mattresses with antiviral properties will only increase even in the next financial year. A great opportunity lies ahead for technical textile and nonwoven manufacturers who clientele mainly features home textile or "Hometech" brands and are looking at developing material or textile finishes which might be picked up by leading home décor brands that will ultimately help drive sales.
Techtextil India, India's most focused technical textile and nonwoven exhibition also bring together such home furnishing brands looking to source raw materials which might change their product game. 
Since its inception, the show floor boosts of companies that cater to buyers from over 12 industries and the coming edition will continue to represent businesses looking to cater to the market need.
It's time to infuse your product's festive offering with the latest market trends!
Interested in reading articles like these?  Subscribe to Techtextil India Blog now. Click here.