Discover a universe of technical textiles suitable for 12+ industries
Techtextil India, the most premium expo on technical textiles, nonwovens and composites will re-open for its 10th edition from 19—21 November 2025 at Bombay Exhibition Centre, Mumbai! 
Apart from connecting you with an international network, the expo is an ideal destination to meet leading manufacturers, resellers and end users who cater to 12+ industries making it a comprehensive B2B platform for you. Visit to get in touch with  new client prospects, avail opportunitiies for face to face business and much more!
Featured highlights at the 2023 edition
250+ brands from India, Germany, China, France, Korea, Taiwan, Italy
End-to-end solutions for buyers from 12+ application areas
Diversify into technical textiles by exploring fibres, yarns, nonwovens, functional textiles, filtration, masterbatches & much more!
Attend exclusive knowledge fringe programs
Navigation made easy with the official Techtextil India app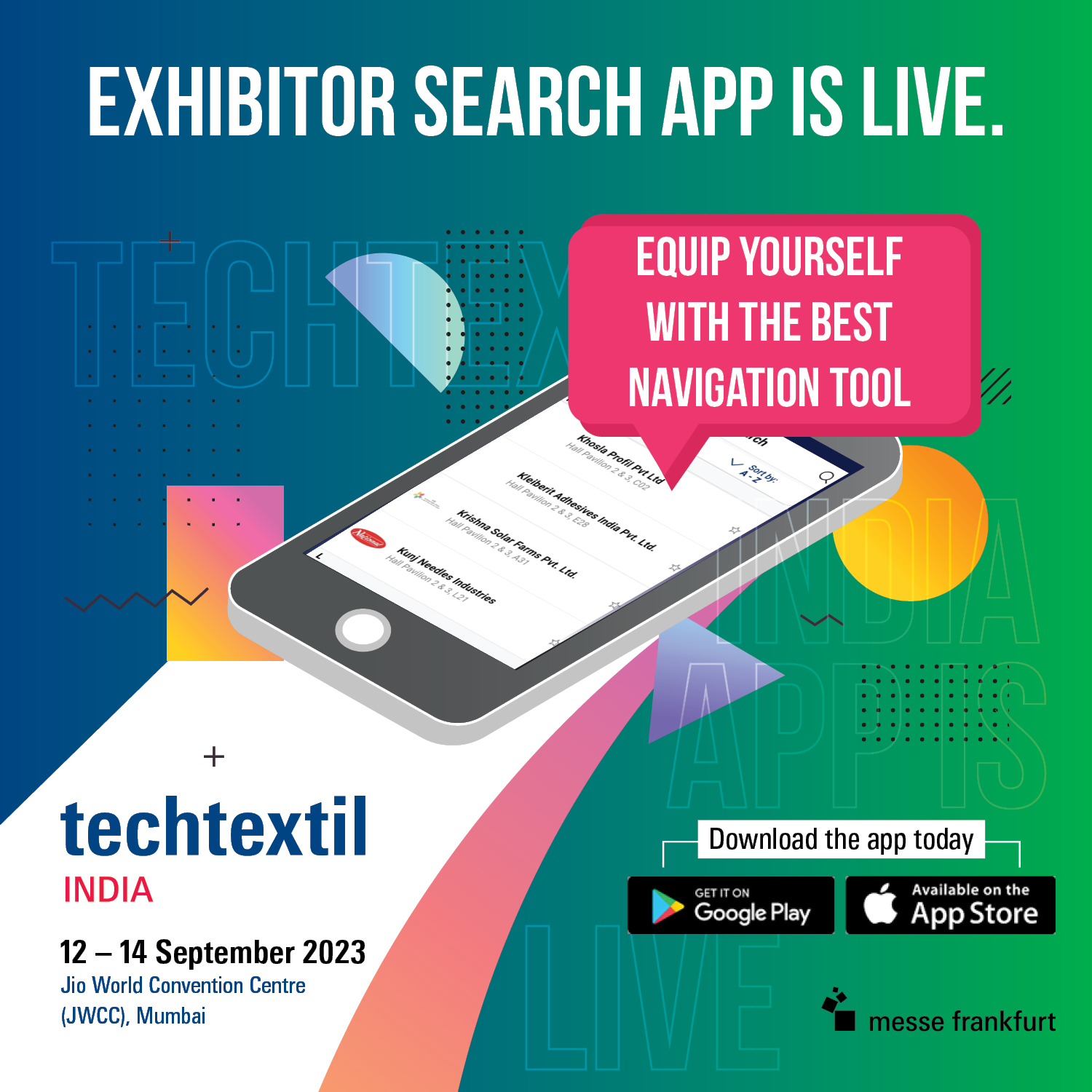 Introducing a quicker and easier way to get all the important information about the expo with the click of a button.
Scroll through the 2023 participant's list and navigate through their company profiles and products by using simple filters. Check out details on exclusive fringe programs planned on the show days. (Details on fringe programs will be shared closer to the show)
Download the app for free from Google Play Store (Android OS) and from App Store (iOS) for Apple devices (iPhone, iPod touch, iPad)
94% of our past visitors found value by visiting this platform.
94% visitor satisfaction on range of products and technology showcased
I am visiting Techtextil India to see machinery suppliers and products related to technical textiles. This is my first visit and I am looking for industrial fabrics. I met brands like Dilo, ATE Enterprises amongst many others. Techtextil India is a good platform as we can see the product here and even gain technical knowledge. I will surely like to visit another edition.
I am a supplier of machines to the tar industry in particular the fiber and fulfillment makers for vacuum cleaning units. Techtextil India is a great experience and a nice platform to meet people and network with your clients. I would like to visit Techtextil India 2023 too.
I met brands like Pashupati, Geosource, Yamuna etc. I will like to see more focused segments like geotextiles and medical textiles. I will like to visit another edition.
Show glimpses of the 2023 edition